Solid Color Banana Style Jig's
Molded around 2x and 3x H.D Black Nickel Hooks. Good for fishing jetty's, breakwaters, pilings and pitching into skinny water or straight drops. Off the shore or by boat.

This jig is great and has become a popular jig for Sheepshead, Tog, Seabass and more.

Heavy Duty Black Nickel Hooks -
Powder Coat Finish/


Made the USA.
Select a Different Color
For some educational and interesting facts about Tidaltails Jig'z Watch this video.

The Original " Craggy " Flat Head Blackfish Jig
SPECIFICALLY DESIGNED FOR BLACKFISH (Tautoga onitis)

Designed for Straight Drops to the bottom on light to medium spinning gear, using braided or monofilament lines and fluorocarbon leaders. Originally designed for shallow water with light jig's and deeper drops with heavier gear and larger jig'z.

The " Craggy " Banana Head Blackfish Jig
SPECIFICALLY DESIGNED FOR BLACKFISH
Tautoga onitis
Designed for shallow to mid depths using light to medium spinning or bait casters style gear, with braided or monofilament lines and fluorocarbon leaders. Great pitching jig. Near bridges, breakwaters and pilings. Very popular with Kayak anglers. Using the Tidaltails Blackfish Jig is as simple as this. Add your crab or favorite bait, drop it down, Don't react to the bite lift it slowly. feel the fish, Lift then set the hook. Takes a little to get it and then its all game on!



Standard Banana Jigs
Modified with a 2x Black Nickel Hook for Blackfish.
These were our go to jigs prior to introducing our Craggy flat and banana blackfish jig'z. Good for fishing jetty's breakwaters, pilings and pitching into skinny water or straight drops off a boat or kayak. Snag resistant jig. This jig is great for Hair jigs, Bucktails and has become a popular for Blackfish, Seabass, Sheeps Head, Porgy and is great as a live bait jig.
° Available in: Standard - 10 - and 25 Packs
° Powdercoat Finish


LIVE BAIT BALL HEAD JIGS - Economy Priced.
Great for beginners, Charter Boat Fishing or really sticky spots.
This classic jig is designed to be tipped with minnow, crab or other live bait. A short shank wide gap 2x Hook is used to keep the bait close in for enhanced action and hook up.

This Jig has become very popular for Blackfish, Porgy, Using Crab, live shrimp and other baits of choice..

Powder Coat Finished.



These stainless steel fast snaps can be used in place of lock snaps or snap swivels. The unique design allows for quick attachment of your rig or lure and can also be used with a swivel.
SeaStriker
Curtails Grubs - Awesome action Curltail Grubs - The saltwater formula tough grubs, added to the bucktail makes for some fantastic action that really gets them going.
Seaguar's exclusive, proprietary Double Structure Technology, our FC Leader is one of the best on the market. Fluorocarbon leaders' advanced strength allows use of smaller pound test vs. other fluorocarbons
Find Out More »
Find Out More »
Find Out More »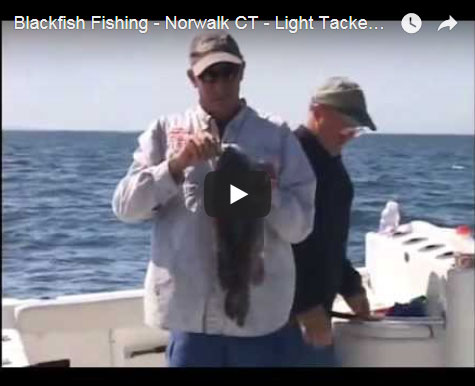 Go to Northeast Angling Web site to see all their videos - Click Here...