We are Located at
94 Hudson Park Road
New Rochelle, New York 10801
914-235-4050
e-mail: hudsonparktackle@aol.com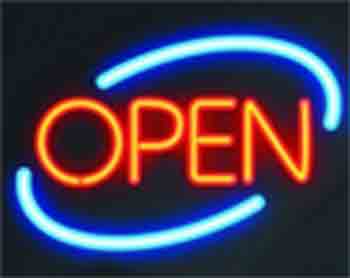 Tidaltails
Click Here
Light Tackle Inshore to Offshore
With over 52 years of Saltwater Experience.

You can get to us by Land or Boat. Come in by boat to New Rochelle Harbor (aka Echo Bay) . We are right across from the New Rochelle Municipal Marina which has Fuel, Marine Supplies and Restaurants. We also carry ICE. Pro Staff on board to assist you with your needs. Rods - Reels - Buck tails - Blackfish
Jigs - Lead Heads - Terminal Tackle. Quantum - Shimano - Tidaltails Prod - Berkley Gulp - More.
New Rochelle Park Passport
Fishing Permits
KIDS SNAPPER DERBY
Click Here for Directions to our store.



New Rochelle Park Passport
Fishing Permits
Great Fishing - Striped Bass, Bluefish, Weakfish, Blackfish, Porgy, Sea Bass, Flounder, Fluke, Bonito and Albie's (October), and Herring.

Keep it clean and safe. Fish inside and outside the harbor. By shore or by boat. We have some of the best fishing around. Stop in and see what you need or we can set you up with the right tackle for the fishing you want to do. Bring the Kids, they will have fun. Please do not litter our parks, pick up after yourself and keep it clean.

Note: Fishing from the end of Hudson Park Road off the parking lot walls requires a resident or non-resident fishing permit. Which can be obtained at the New Rochelle Municipal Marina office during office hours. You must also be a registered angler with the NYS Dept of Environmental Conservation.

There is also a lot of events, Concerts, fishing derby for the kids and a large 4th of July Fireworks display.
Check the New Rochelle web site for more information. Click Here ....

SERVICE IS OUR MAIN PRIORITY We are an experienced educational store. Here to help the Pro as well as the not so Pro alike.
We carry most name brands in stock and lots more at our distributor, and can be obtained within a day or so. We can also take care of anything special you may need. Our goal and most important is we want to take the time to set you up correctly. Lots of anglers know what they need and others don't so don't hesitate to ask questions.

Whether you are Fishing from Shore, Boat or Kayak. Hudson Park Bait & Tackle is geared to service your needs.
Where are we located : We are located on the water inside Echo Bay Harbor across from the New Rochelle Municipal Marina. We have incredible fishing right outside of our harbor and it's a short run East and West for more action.. Striped Bass, Blues, Weakfish, Blackfish, Fluke (Summer Flounder), Bonito and much more. We accept most major credit cards and can ship anywhere in the states. Tidaltails Products, and lots of Name Brand Tackle for your convenience. Plus, a staff of anglers with years of experience who can set you up properly, or teach you how to us it.
Come in and see us and become part of the HPB&T Family.