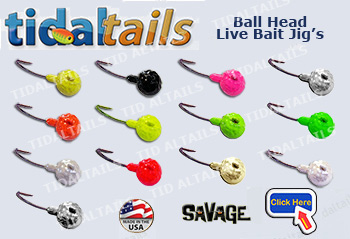 These are our short shank ball head live bait jigs. Economically priced and Snag resistant jig. This jig is great for beginners to Pro's and has become popular for blackfish, seabass, Porgy.

° Available in Standard - 10 - and 25 Packs
° Cast with No Finish.
° Powdercoat Finished. Lots of Colors
° Buy them Bare
° Paint them with your own colors.

When you are not hunting shallow haunts these jigs work fine. Shallow Water stick with the Original Craggy Color Jig'z.