The Open Mouth ( Open Mouth ) Bucktails - Heavy Duty Mustad Jig Hooks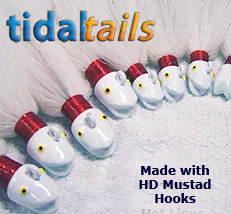 Open Mouth (Hot Lipps) Bucktail
An awesome all around bucktail which can be used for most angling conditions. Tied Full with Northern Deer Tail we can get. Flared collars for a fuller bucktail. Stay's up in the water column.


Available in many sizes and colors, with 3 different hook styles, and a durable powder coat finish with hand Painted eye's

.



Made in America - Hand Tied Bucktails
3 Hook Styles - HD Mustad - Gamakatsu - Stout
Black Nickel


Open Mouth (Hot Lipps) Bucktail - Heavy Duty Mustad Hooks
Open Mouth (Hot Lipps) Bucktail -

Gamakatsu 2x Black Nickel Hooks.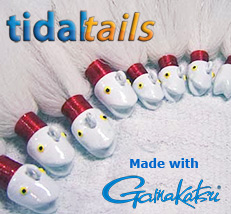 Open Mouth Bucktails -

Gamakatsu H.D Hooks
Gamakatsu, chemically sharpened, nor-tempered, forged,
2 extra strong, black nickel This 2x heavy wire hook is an excellent choice when fishing small jigs and swim baits for larger fish. One of the most versatile jig hooks, it is ideal for Steelhead, Salmon, Bass, Walleye and in-shore species such as spotted bass, Specks and Sea Trout.

Made in America - Hand Tied Bucktails

OPEN MOUTH BUCKTAILS -

Mustad 2x Ultra Point Hooks
OPEN MOUTH BUCKTAILS - Mustad 2x Ultra Point Hooks
Old Style Classics.


An awesome all around bucktail which can be used for most angling conditions. Tied Full with the best Northern Deer tail we can get. Flared collars for a fuller bucktail. Stay's up in the water column.
Available in many sizes and colors and a durable powder coat finish with hand Painted eye's.

Made in America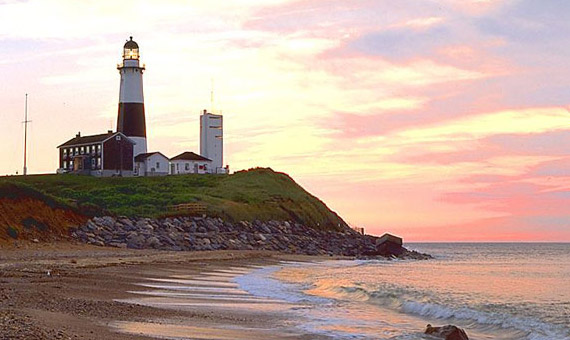 PayPal is a leader in security technology.
We use state-of-the-art technology to help prevent fraud, and our expert staff monitors transactions 24/7